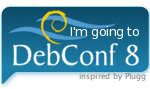 As I am one of those who have read "able" instead of "unable", I had to find a really cheap flight. This may sound crazy, but an Iberia flight to Buenos Aires from Berlin costs far less than from Lyon (where I live) or even from Madrid: 781.12 EUR from Berlin instead over 1,200.00 EUR from Madrid and over 1,300.00 EUR from Lyon (in both cases with a change in Madrid Barajas).
I wonder if Iberia pays you 420,00 EUR if you flight from Berlin to Madrid...
Now I have to find a cheap way to go to Berlin from Lyon (probably an EasyJet flight). I plan to spend a few days of holiday in Berlin before flying to Argentina.